WHAT IS PoolCoatTM?

PoolCoat is a two-part, solvent free, self-leveling, ambient cure, epoxy pool coating that displays excellent gloss, flexibility and hardness, beautiful in your backyard, strong enough for a nuclear power plant.

Mixing easily in a 1:1 volume ratio mix and application with conventional roller methods make application quick and simple.




PROPERTIES



| | |
| --- | --- |
| Appearance | amber or pigmented |
| Viscosity @77F cP | 6,000 |
| Flash Point (closed cup) | >225 |
HANDLING PROPERTIES
| | |
| --- | --- |
| GEL TIME @77F (150G)MIN. | 100 |
| Full Cure @ambient temp. days | 7 |


Clear Poolcoat applied over original art in a swimming pool in California. Original Art by Todd Betts.
Tile work, Poolcoat Clear application done by, and pictures provided by: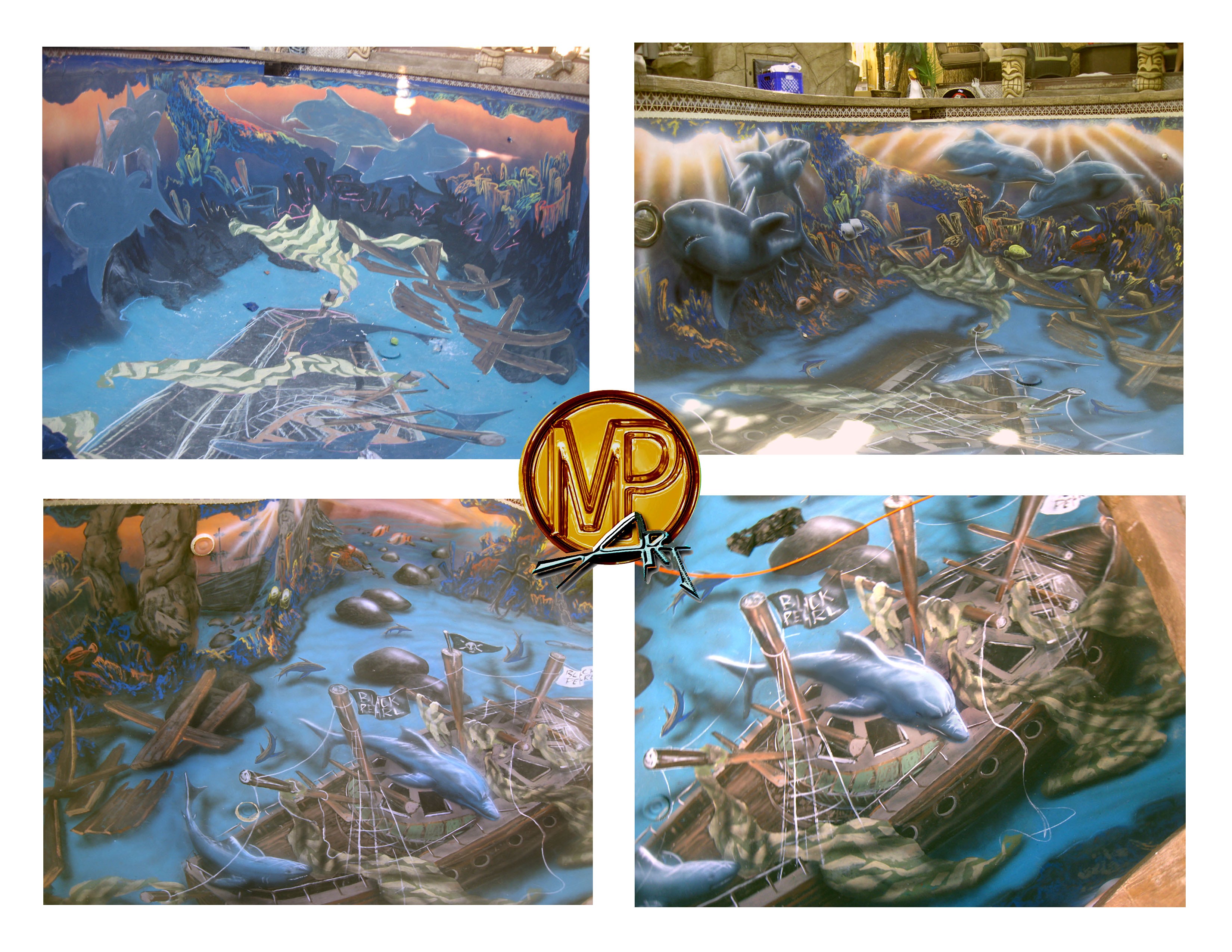 Ship wreck done by MP Art, Las Vegas, Nevada with Slickthane over plaster and clear POOLCOAT over original art work by
Edwin Leishman, MP Art, Inc
Las Vegas, Nevada
702-771-6839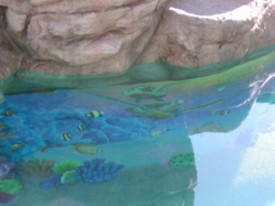 PoolCoat is available in many colors and clear:
We will custom color and color match.


blues


greens


white


red


black


gray
We will match Sherwin Williams and Benjamin Moore and RAL colors.
3M Colorquartz, tumbled glass and Colored Flakes can be added for additional color effect and non-skid properties.

APPLICATION METHODS
Mix parts A and B by equal volume, allow to rest for a few minutes. Apply by epoxy grade rollers or industrial sprayer. Clean up with acetone.

Always wear protective eye wear, gloves and protective clothing. Refer to MSDS for additional information, available upon request.

SHIPPING

Part A,
1 Gallon
not regulated
Part B,
1 Gallon
not regulated
Lehi City Pools and slide, Lehi City, Utah, done by Jerry Lovelace, Colorblue Pools.
Tel 801-473-4707
Pools done with POOLCOAT
Slide done with AQUAPLY M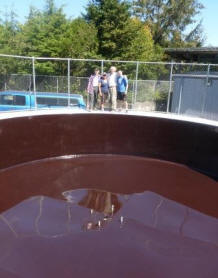 Seal Pool at Oregon Coast Aquarium.
Required Light absorbing, heat reflective color to protect seal's eyes.